Let's be real. Odds are you're reading this blog while the following transpires in the background:
The dryer is buzzing as an unwelcome reminder that you're only halfway through the heap.
Kids yelling at each other or for you to meet their most recent demands.
The dog is scratching at the door to be let out or in, either of which no one but you seem to hear.
Your partner is rummaging through the kitchen while hollering for help to find something that's in plain sight.
This is your life … crazy, chaotic and incredible! The key to survival? Sorry, you won't find that answer here, but what you will find are ways intentionally designed homes can calm chaos.
Inner Peace
When it comes to creating a home that serves as a haven from the wild world around you, it's important to consider your family's highly personal preferences. Here are a few questions to get you thinking about what you need in order to inform builders/designers about what you want.
1. What type of "energy" do you seek?
Ok, ok. That came across a little voodoo-ish. However, there are a lot of design elements that create energy. Consider colors that excite or relax; textures that invite or deter touch; and, lighting that wakes you up or lulls you to sleep.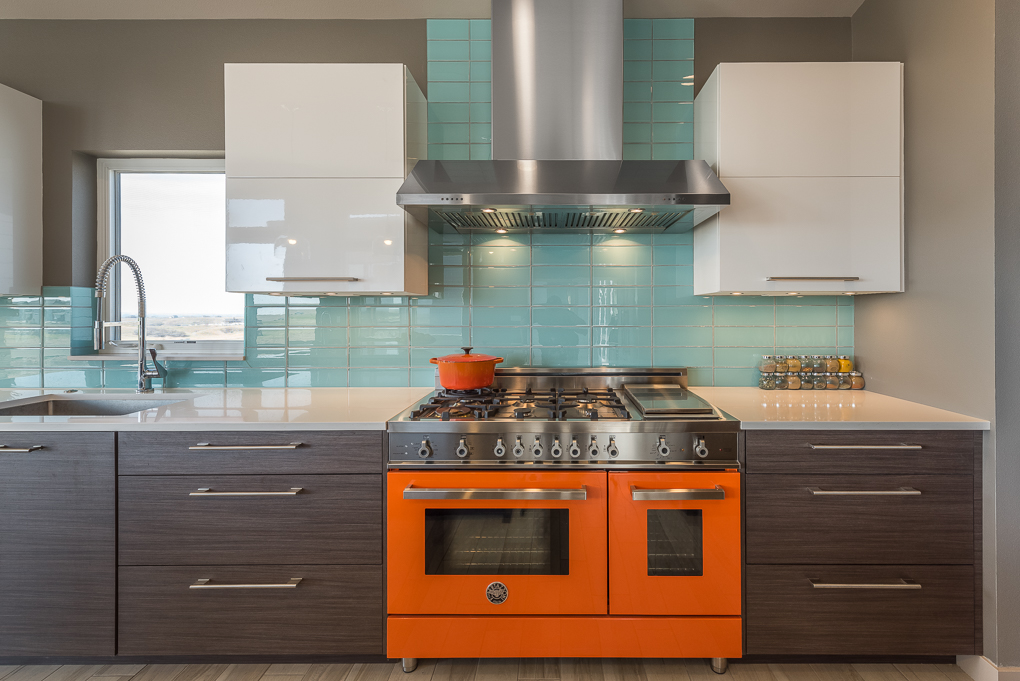 2. What do you "do" at home?
Obviously eat, sleep and um … we'll leave the last activity up to you. Use is unique to each owner and occupant and impacts layout and design. Interior decor and architectural style can support lifestyles that include a lot of entertaining, private enjoyment, active movement or aging-in-place accommodations.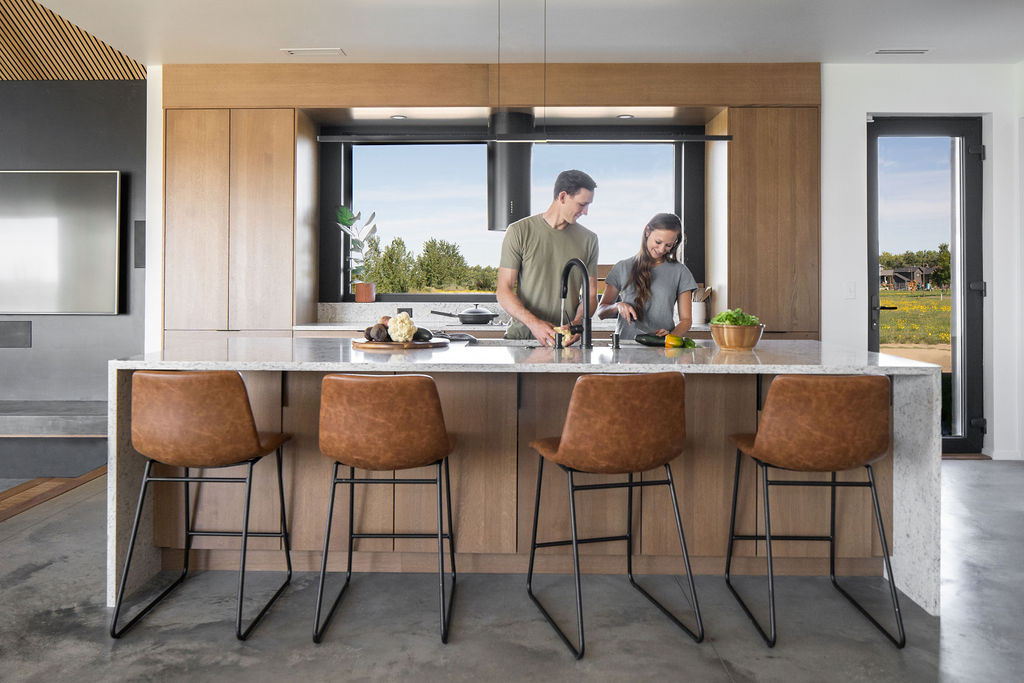 3. What really "matters" to you?
Here's where things get serious. What weighs on you when making home-related decisions? Think financial considerations, environmental impacts, energy conservation, durability, sourcing, and sustainability. Being honest with yourself and your builder/designer ensures that your project feels right and appeals to your deeper desires.
Open up
Once you know who you are and what you seek, it's time to share the intel with a designer/builder. Many companies have a standard process for collecting client insight. This is a case of more is more! Keep in mind that the most successful projects have one thing in common – full disclosure.
The best design + build firms will ask a lot of questions, encourage open dialogue and speak the truth even when it's uncomfortable and hard. When you tell all, your contractor can ensure that your home caters to your specific needs, nails your wants and calms the inevitable chaos.
Styled Right
The responses you shared regarding the energy you seek, what you do within your space and what really matters will help determine your design style. It's likely you have a style in mind already; it could be Art Deco, Arts & Craft, Coastal, Contemporary, Industrial, Modern and more.

Not sure about your style? Take the HGTV Design Style Quiz!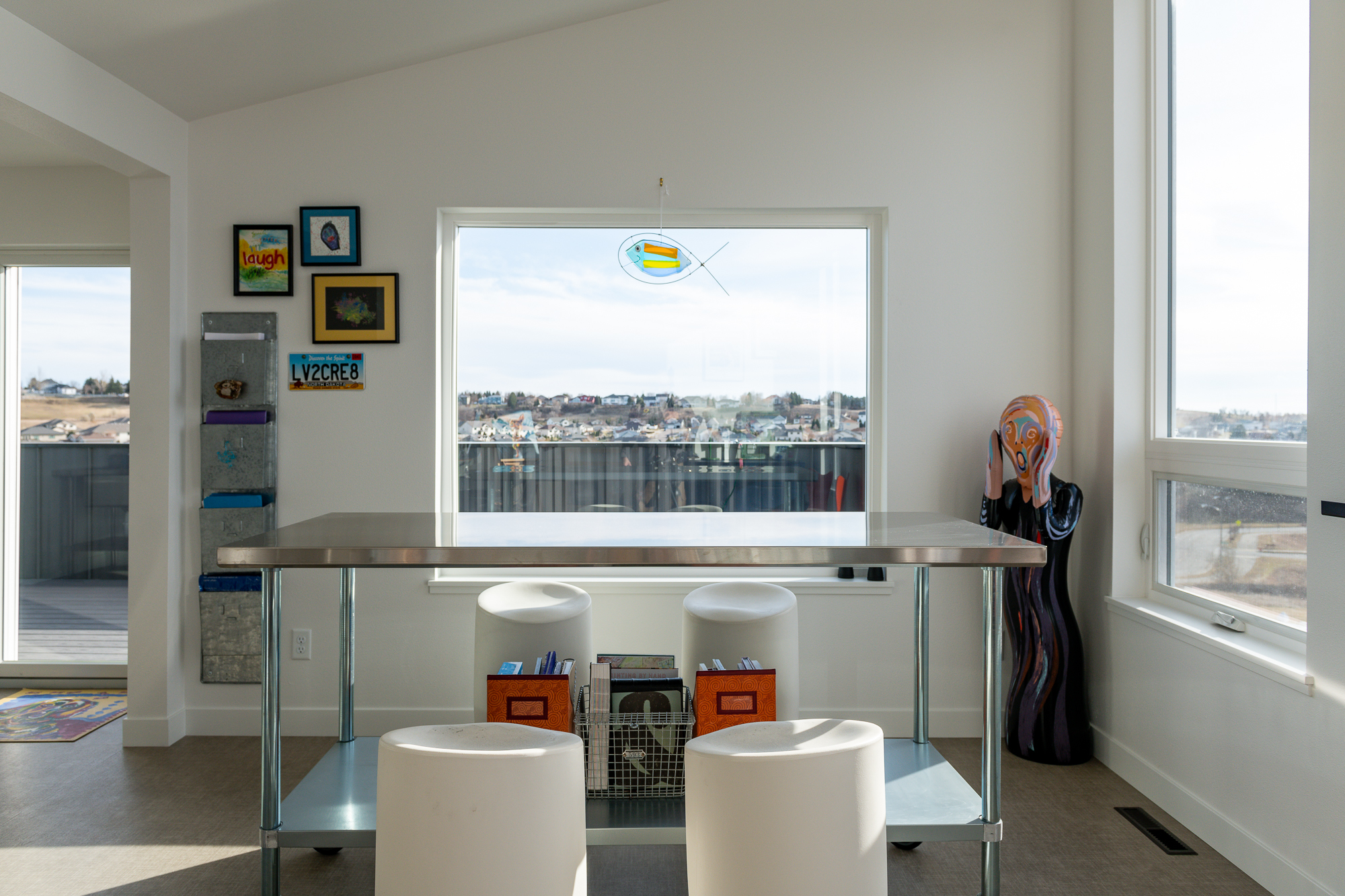 Don't Get Caught Up
Whatever your current design preference, it's a good idea to set the concept aside! Yeah, yeah, we love Pinterest too, but there's a point when you need to turn away from other's ideals and focus on your own. Eliminating preconceived notions about design frees you and your contractor up to create a truly custom product built on functional and emotional needs.
After all, you want a 100% custom home, right?
Hear us out. You may "love" the clean lines, open concepts and absence of items you commonly see in a modern minimalist home. You dream about the quiet escape that this particular design provides. Ahhhh … sweet silence.
Until! Your screaming minis come tearing down the hall, the dog is chewing on the sleek leather sofa and anxiety rises after your spouse excitedly announces the addition of an air fryer that will take up home on your, gasp, clutter-free countertops. Your dream is now a nightmare. Rather than changing your lifestyle to suit a home, design + build firms style a home to suit your lifestyle.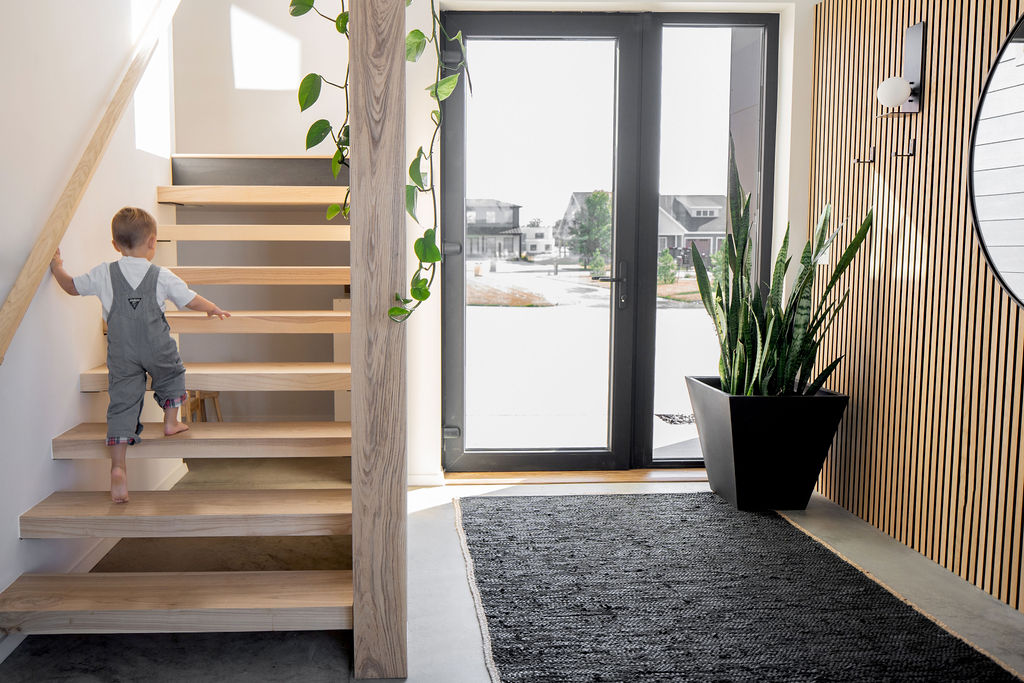 Clear Up Any Confusion
The allure of modern design is undeniable. The style implies easy, clean, simple living. Isn't that something we all want?! Fortunately, easy living isn't limited to modern homes. In fact, many of us confuse modern and clean.
Clean is orderly, neat, tidy, simple and correct. It's something that can be incorporated into all design styles from Mediterranean and Midcentury to Scandinavian and Shabby Chic. Clean design is critical to calming chaos and is something design professionals are pros at.
While most contractors are able to deliver clean designs, design + build firms can be counted on for it. A major benefit clients reap by working with design + build teams is substantial time dedicated to understanding, seeking and sourcing materials that "matter" and literally drawing plans that clients dream of.
Need some inspiration? Here are just a few dream homes our team has created for clients like you:
Back to Reality
So, now's your chance to walk away from the washing machine, call a sitter (for the kids and/or pet) and grab your spouse. Consultations with contractors are typically complimentary and represent the first step to seeking calm from your chaos.