We'll guide you through a recipe for a successful kitchen remodel and share successful, local projects that demonstrate the benefits of investing in your current residence.
The kitchen serves as a home's hub year round, but is especially busy during the holidays. This Thanksgiving is the perfect time to assess the functionality and joy of your cook space.
Here are four common kitchen challenges. Do any of them feel familiar?
Tight cooking quarters
Outdated finished, fixtures and appliances
Sparse storage
Inefficient workflow
If time in your kitchen is met with dread rather than an exclamation about the "Joy of Cooking," it may be time for a remodel.
Remodeling can remedy all of these common frustrations. A qualified design + build contractor can expand the footprint of a kitchen, recommend modern amenities that complement the original character of your home, build out additional storage and counter space, and match the layout to your work preferences.
Ready to reveal your inner Julia Child? Keep reading!
The Kitchen Remodel Recipe
The recipe for a successful remodel includes the following ingredients:
A trusted contractor
A functional design
Quality craftsmen
Trusted Contractor
Perhaps the most important ingredient is a trusted contractor. You'll want to select a builder who meets the minimum requirements of licensure and insurance, but you'll also want to find someone who has experience in remodels, a portfolio of past work and positive client testimonials.
Construction projects can mimic a marriage and you'll want to find a contractor who you feel completely comfortable having honest conversations with.
Functional Design
Secondary to the contractor is a design plan that offers function, style and a strong ROI. Your contractor should ask about how you use your space, your struggles and goals, and your future plans. Proper design should reflect your personality and preferences, make effective and efficient use of materials and remain in step with your shared budget.
Quality Craftsmen
Craftsmanship is all about material and construction. Your trusted contractor should help you select material based on how you live. Will the space face heavy traffic or light use? How can you conserve time and energy? Are the products environmentally friendly? What about safe for certain ages?
Material options are endless, but not all are appropriate for your project. Wood, metal, fabric. Paint, stain, bare. It's not only important to choose the right material, but to install the right material the right way. A trusted contractor will ensure installers handle the material with care and install it to manufacturer and plan specifications.
Just three ingredients for an entire kitchen remodel?
Well, those are the three core ingredients. Of course, the recipe for a remodel must include additional ingredients like financing, engineering, building permits and more. Plus stir-ins like Pinterest boards.
Kitchen Remodel Inspiration
Swoonworthy, or should we say spoonworthy, kitchen inspiration may be found through these recent Plain View Design + Build projects:
Highland Acres/Bohrer House
How do you preserve the character of a Mid Century home while catering to the needs of a modern family? This kitchen remodel was created to honor the clean lines and natural materials of MCM construction through cabinetry choices and inconspicuous appliances.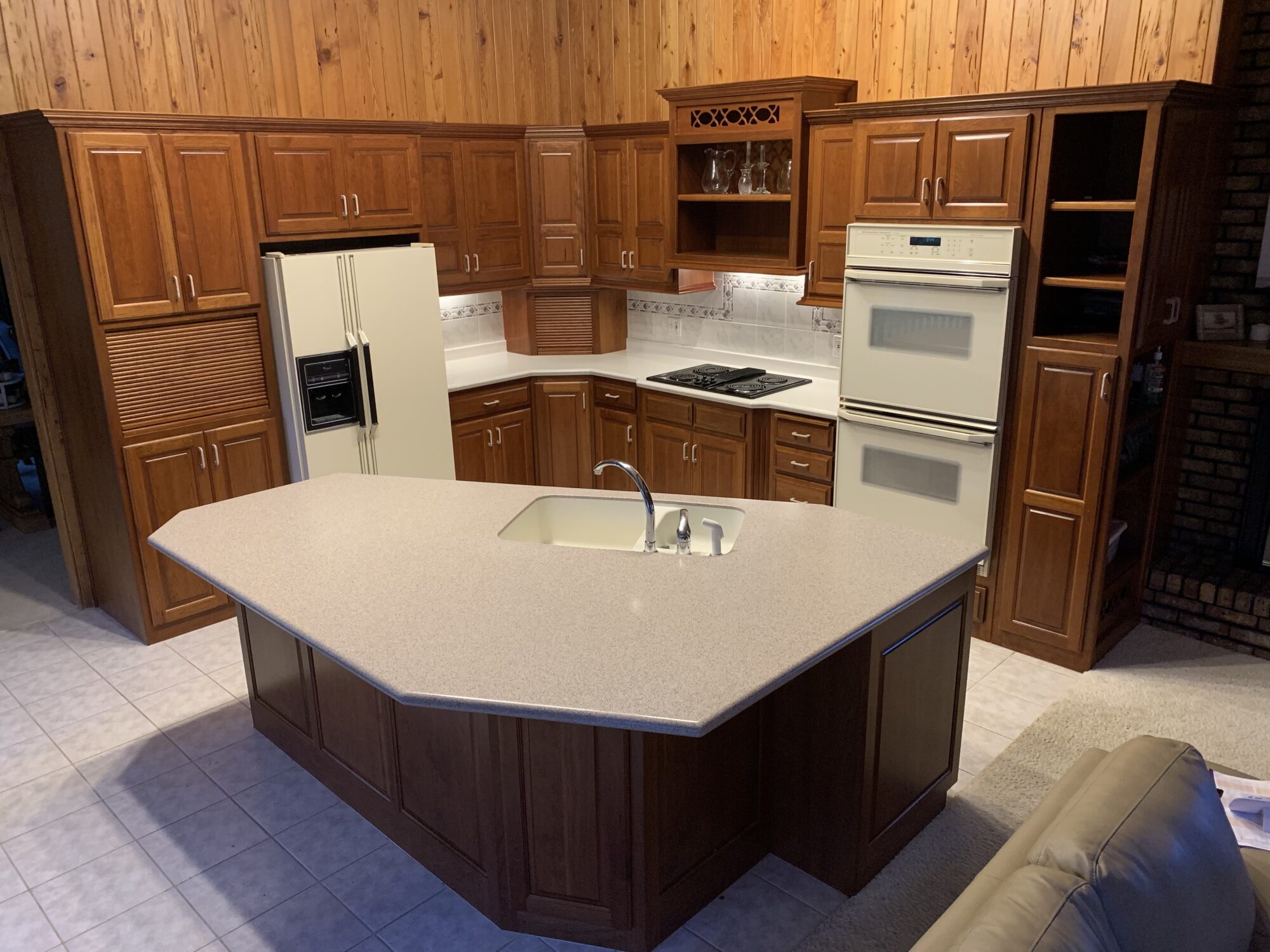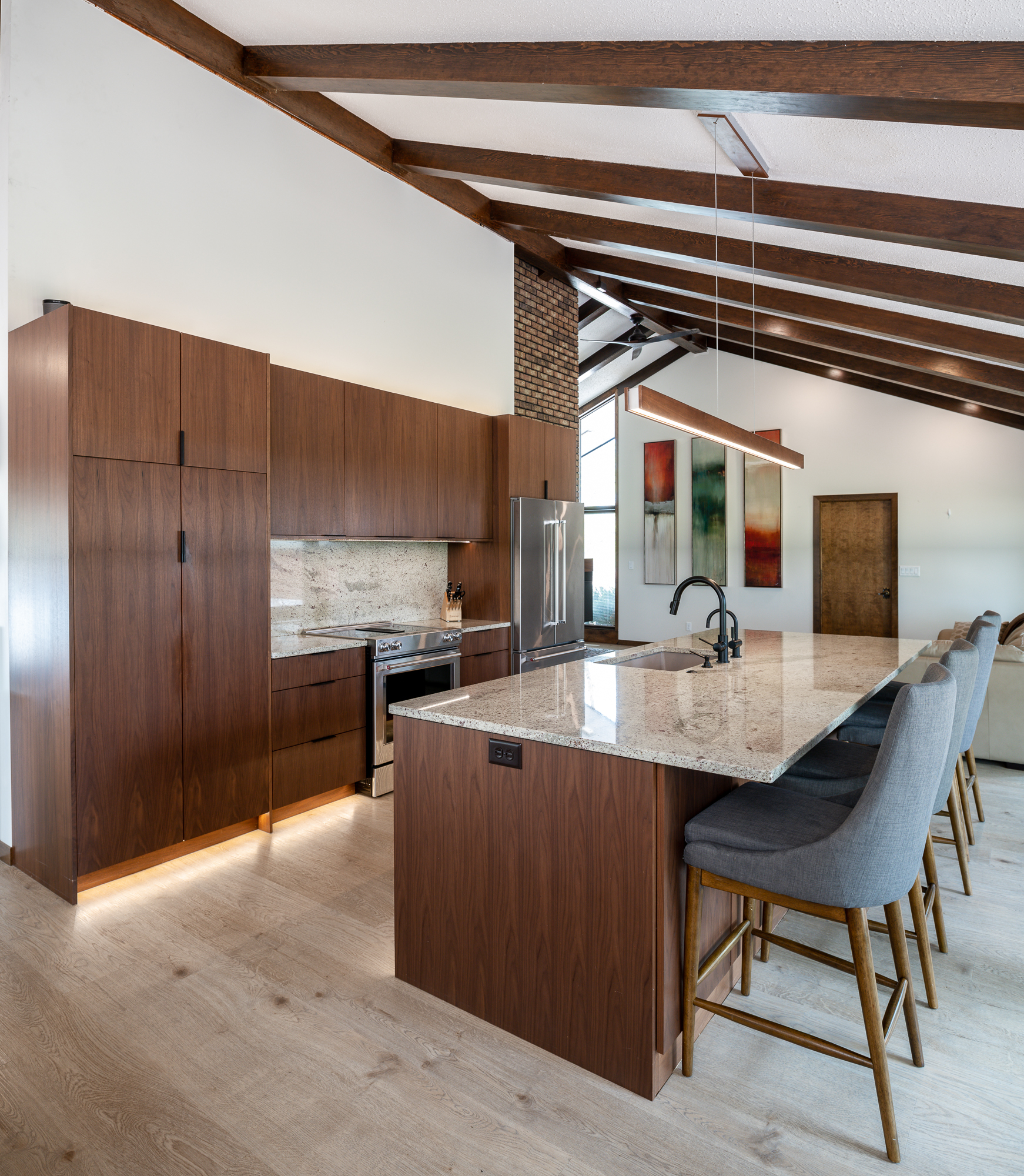 Clairmont House
Open concept homes are in high demand, but can be a challenge when it comes to kitchens. Afterall, do you really want to smell last night's dinner in the fabric of a Davenport? The Plain View team constructed the Clairmont kitchen to contain aromas and conceal clutter.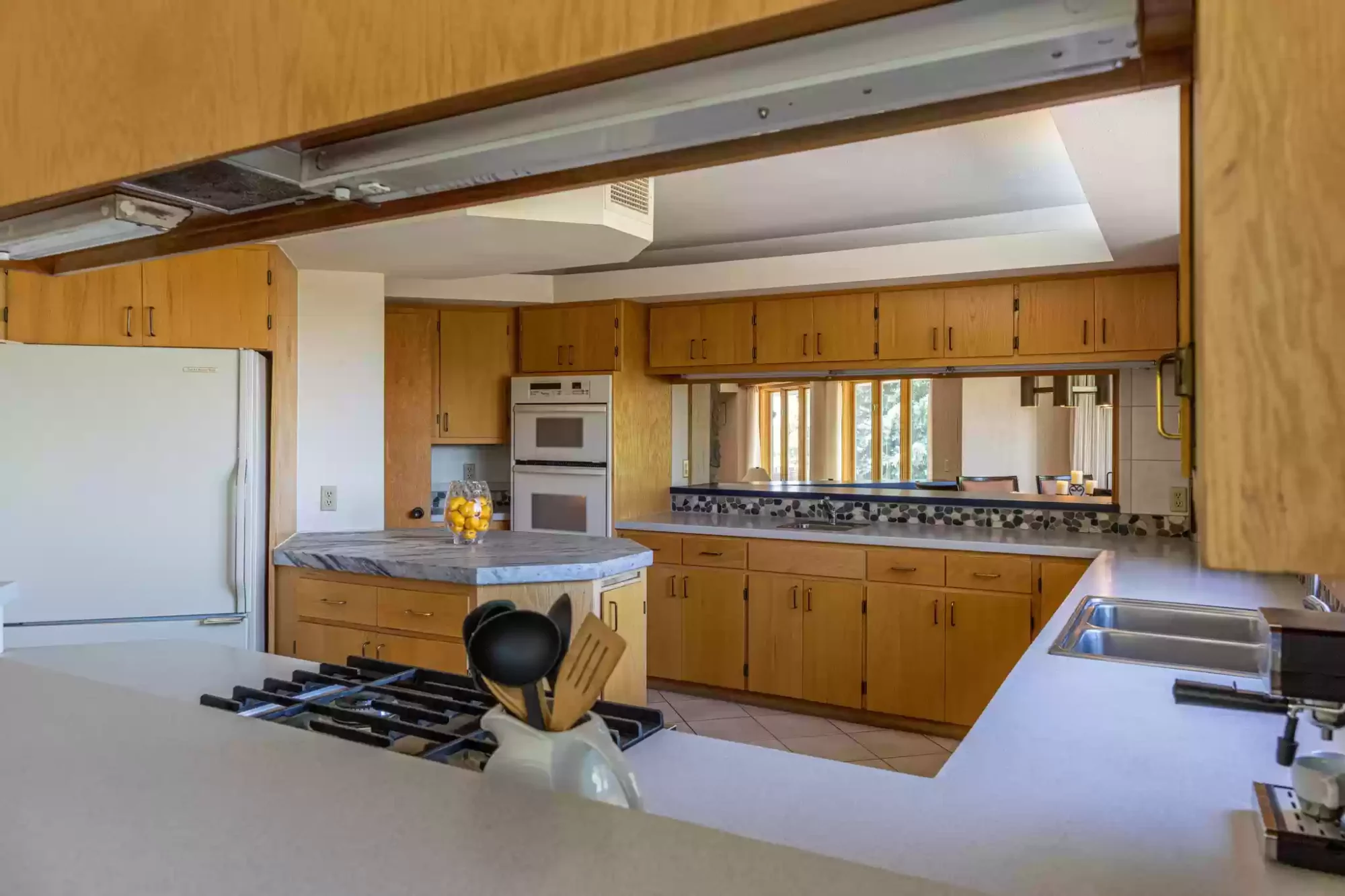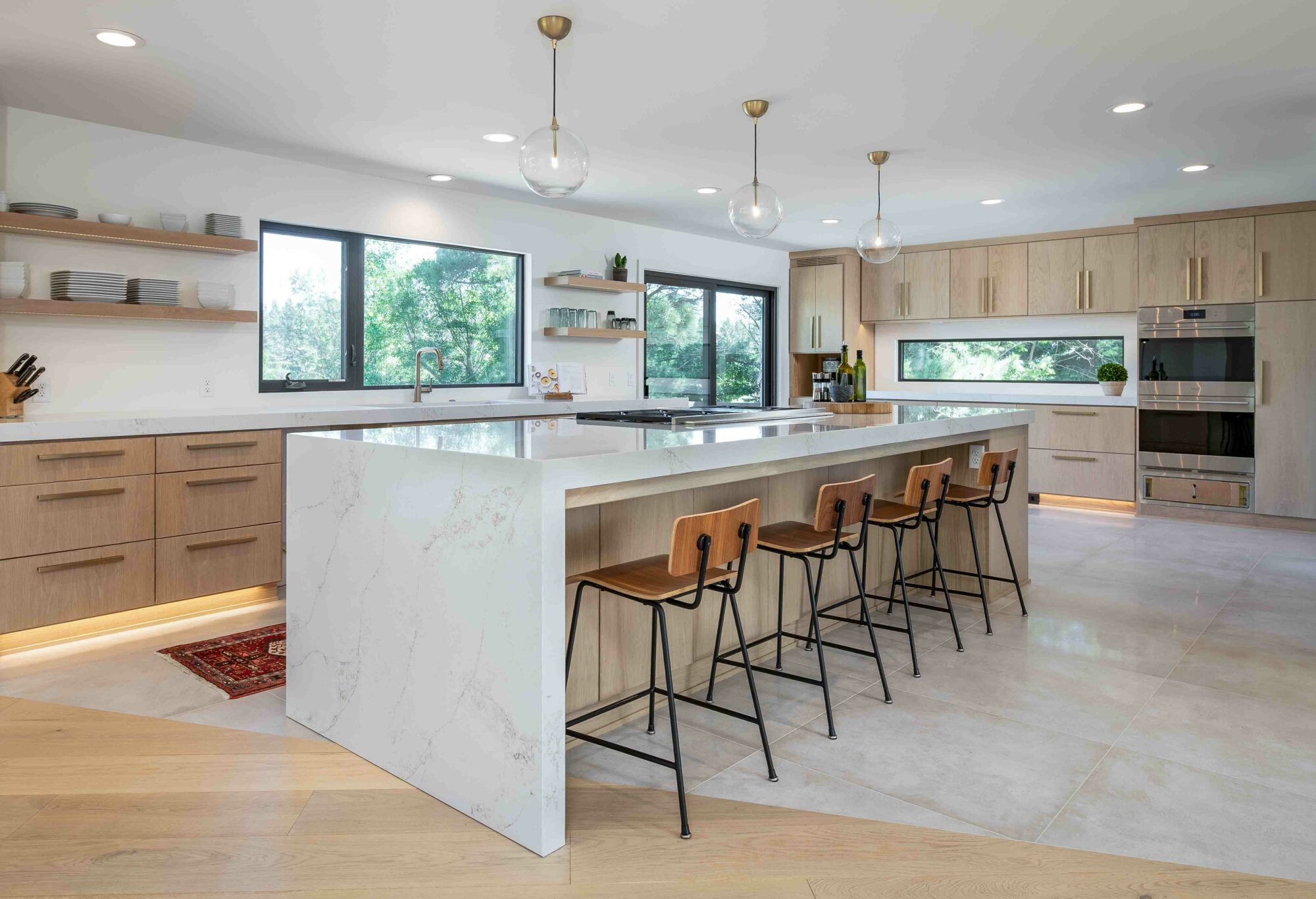 Caldwell Kitchen
Preserving a midcentury vibe while focusing on bringing the functionality into 2022. This kitchen remodel made huge impact for this family, without the need to rearrange the original layout.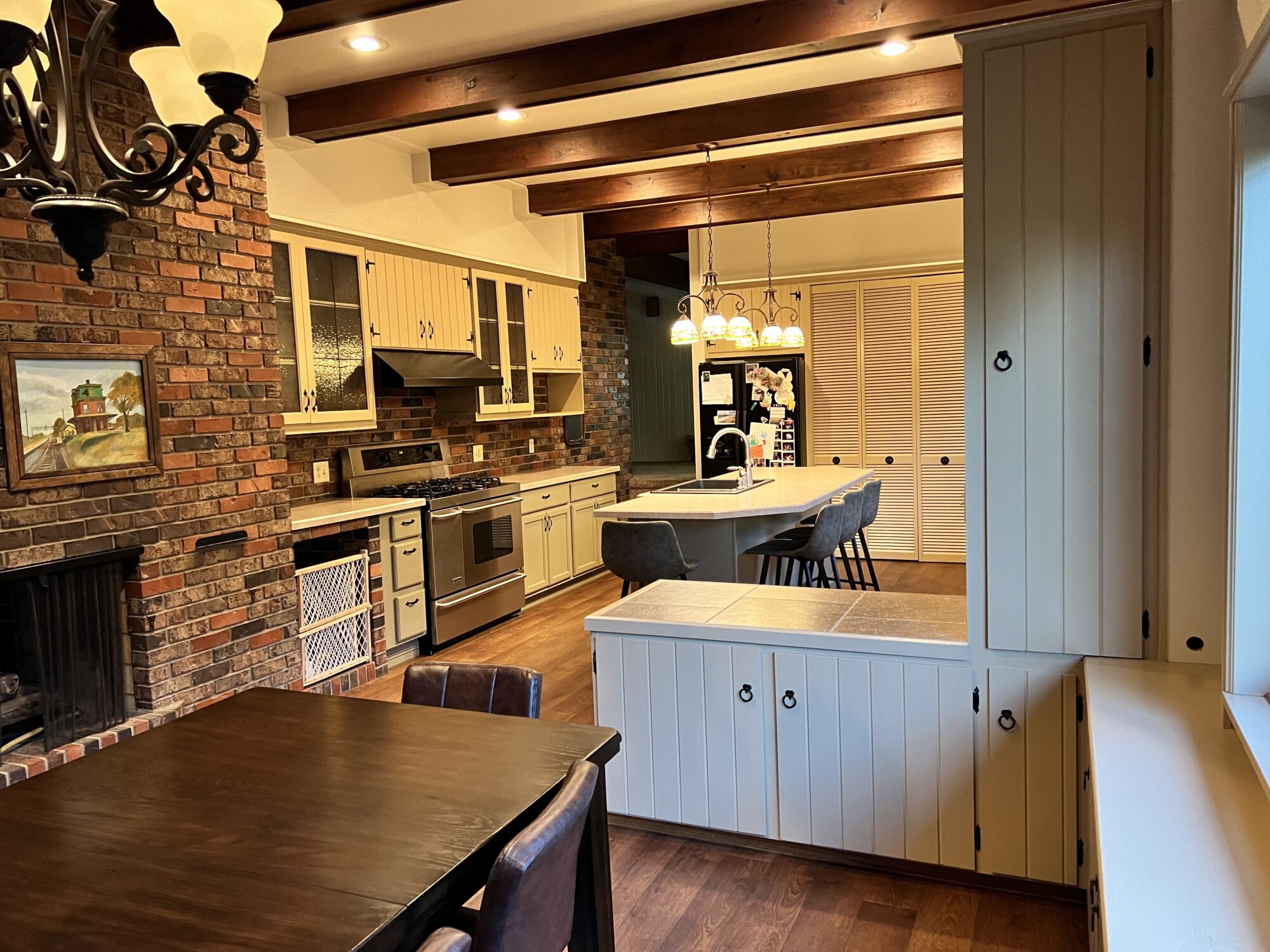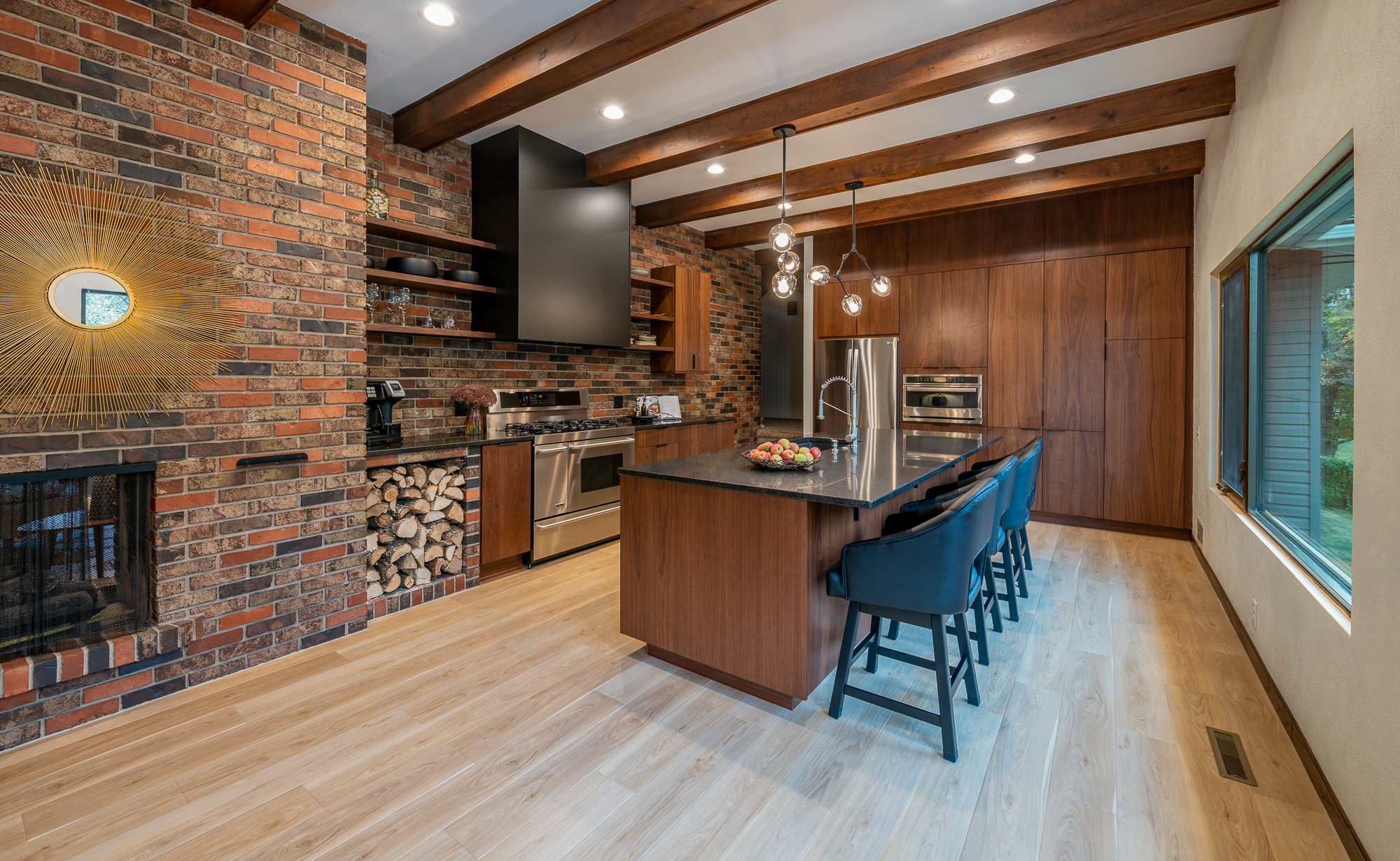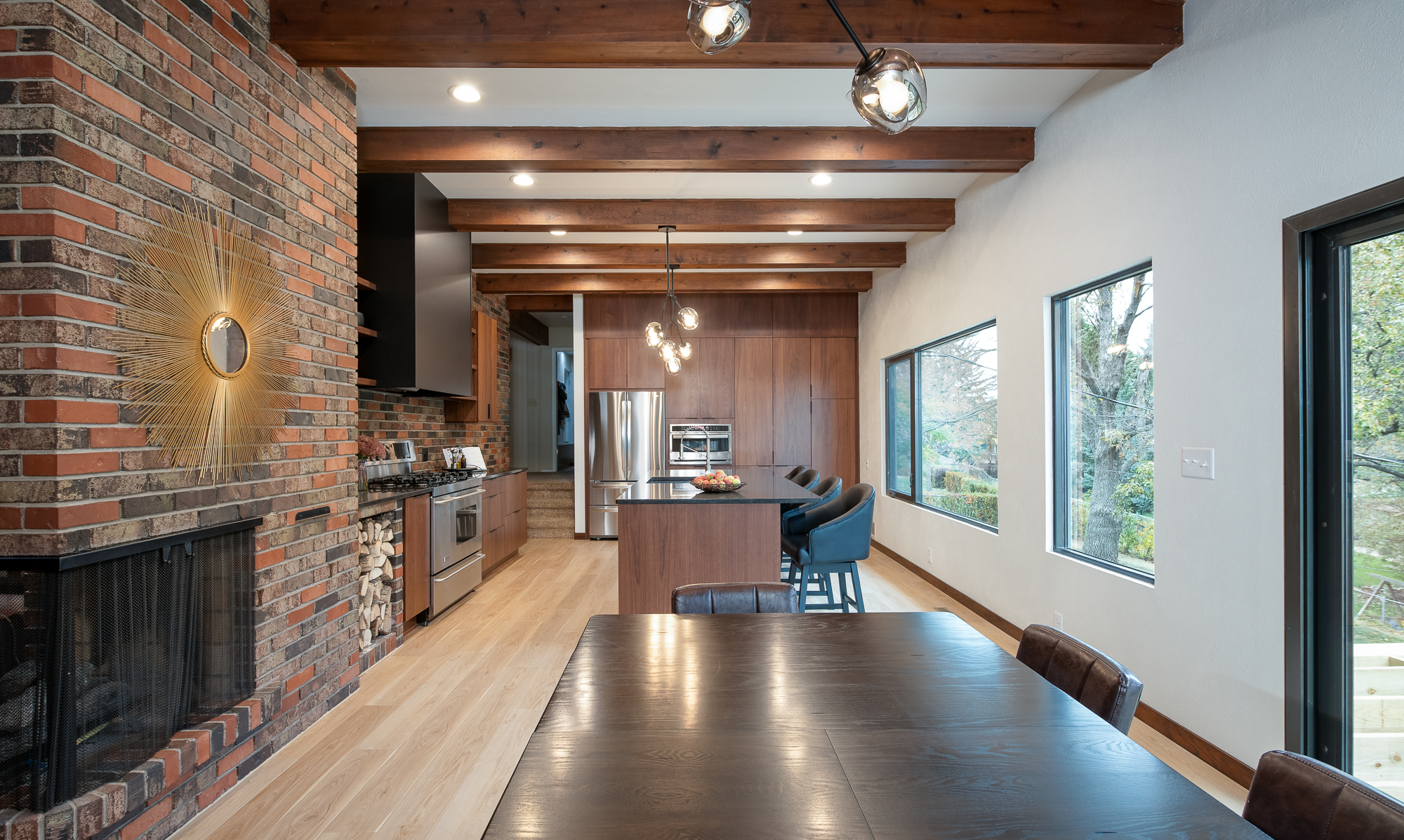 Opp House
This home's new family wanted open site lines more than suspended oak storage! While it may appear that the final kitchen design lacked storage compared to the original, the new cabinet's modern pull outs and deep drawer systems actually improved the functional storage of this kitchen.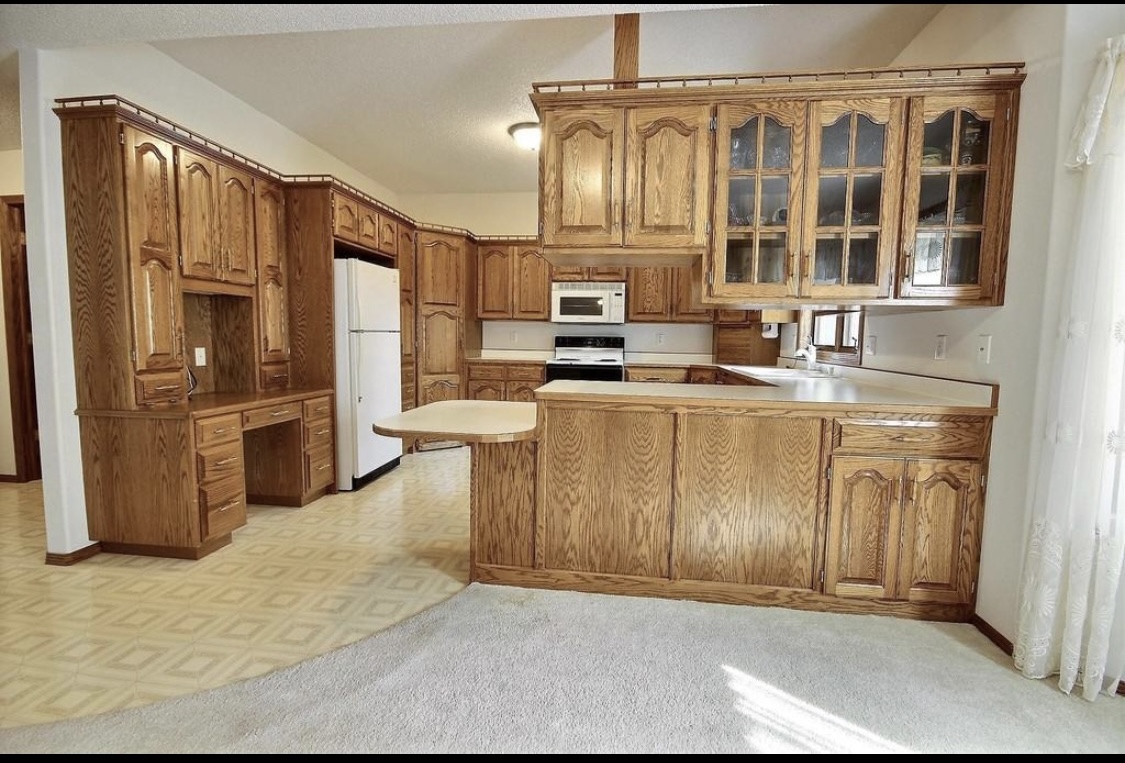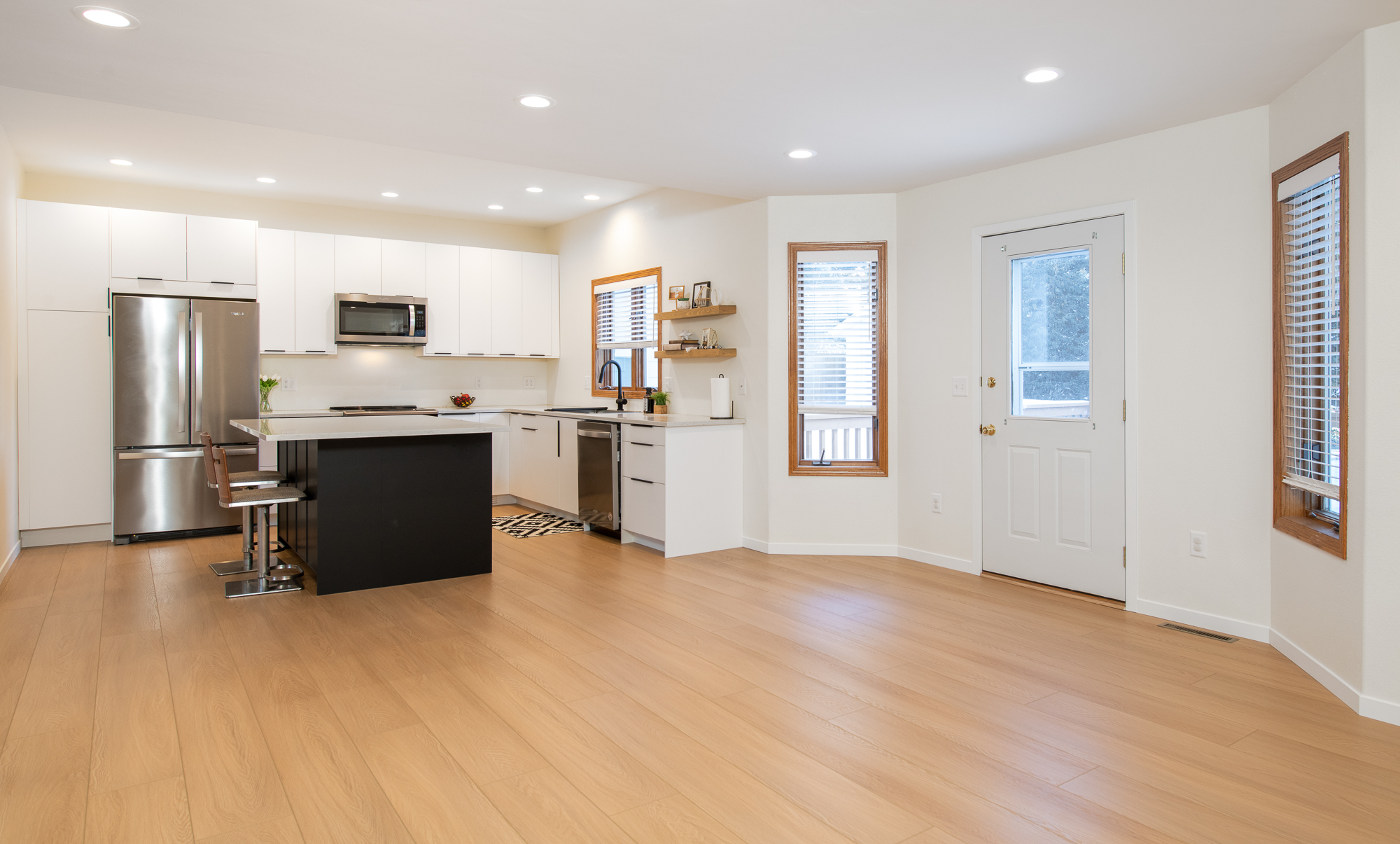 Streckert Kitchen
This first level remodel took this home straight out of the 1990's. Removing a central half wall was the obvious game changer in this project. Creative electrical solutions allowed us to remove this central eye-sore that housed a majority of the main level switches. The clean white palette will soon get a worthy touch of color for the extended tile backsplash. Stay tuned for the end photos of this beautiful remodel!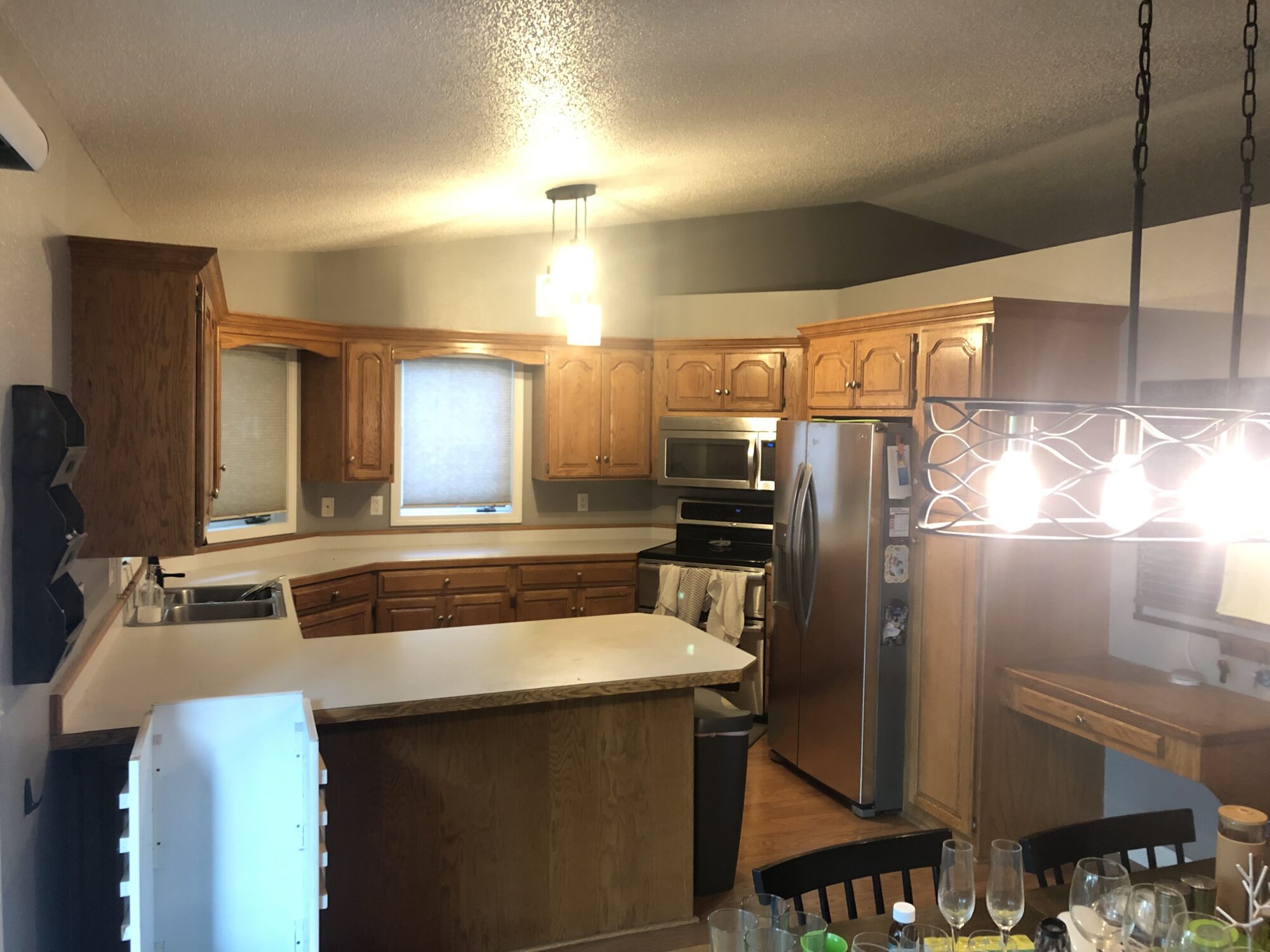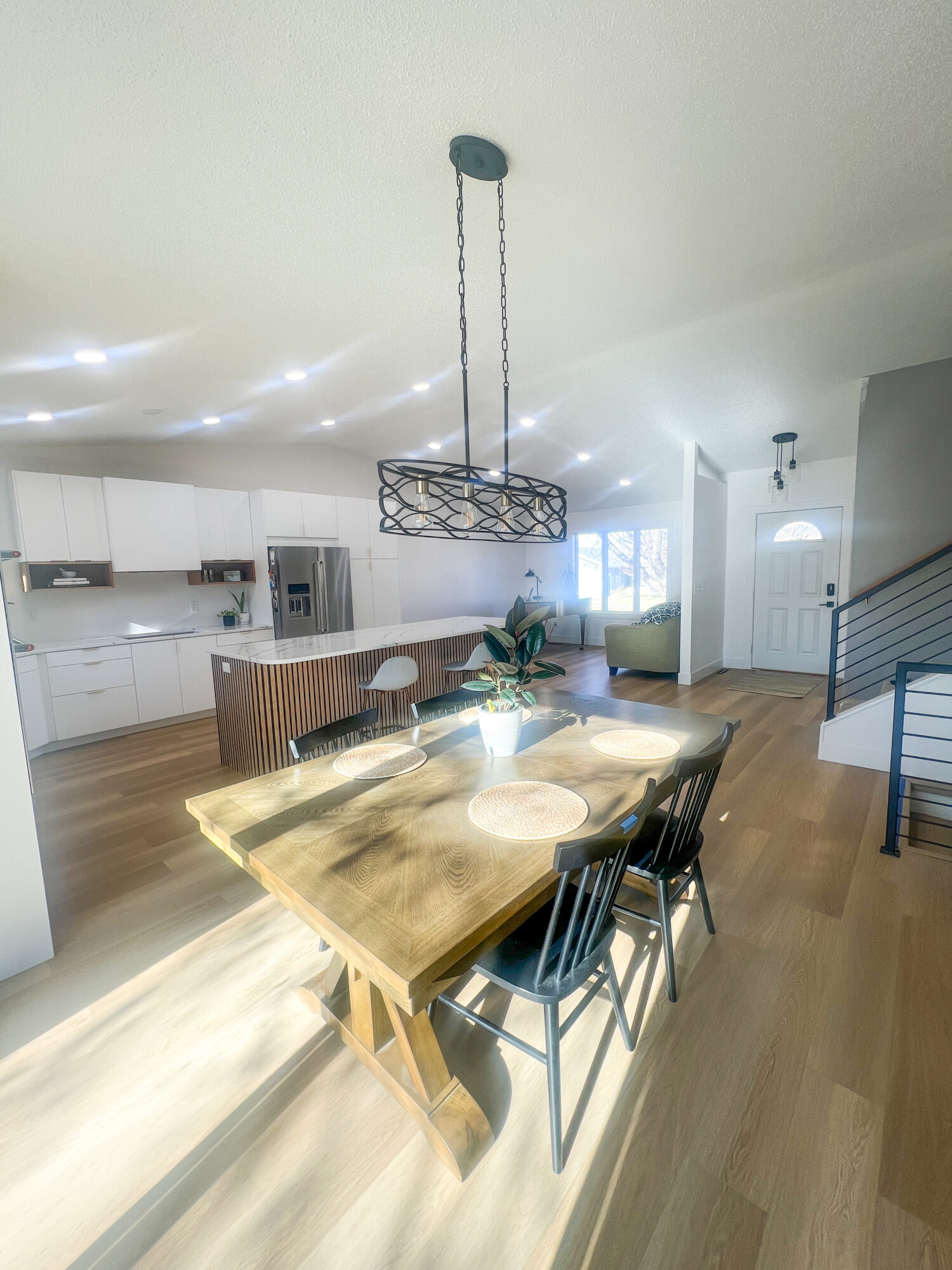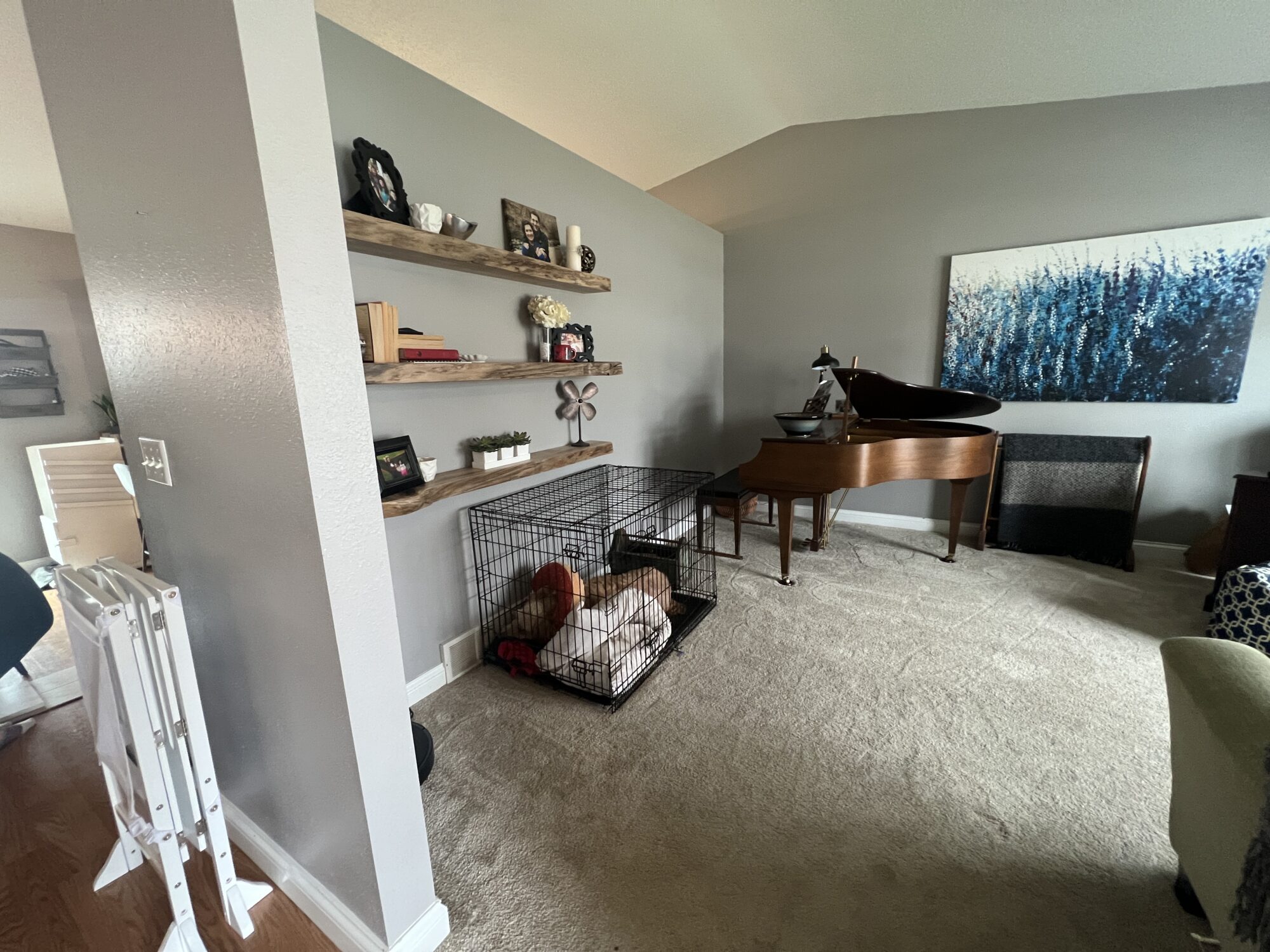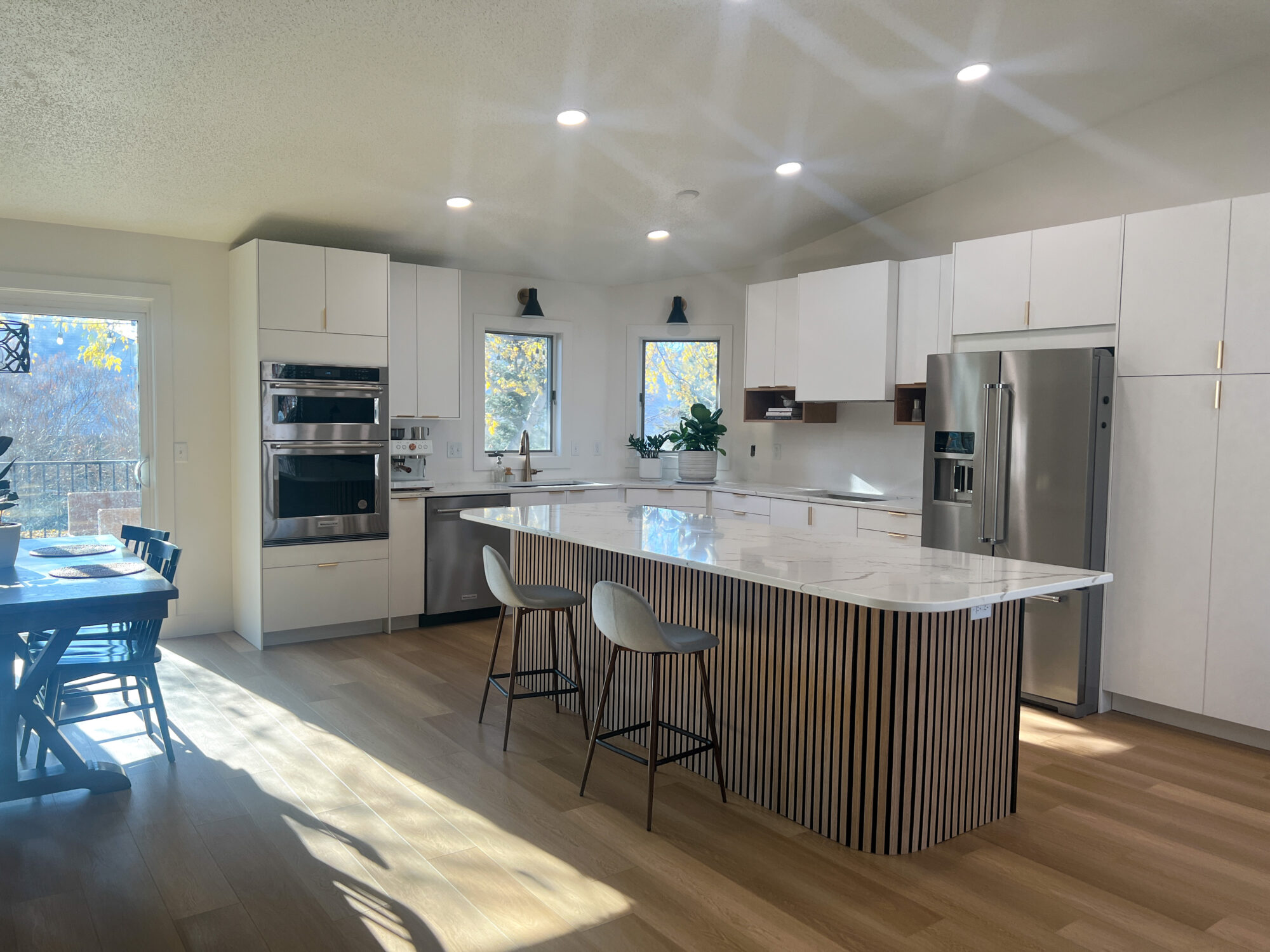 Kurtz Kitchen
The Kurtz kitchen lacked countertop space and begged for a better workflow. A true case in less is more, the home's original breakfast nook nixed to make room for a family-friendly and highly functional eat-in island.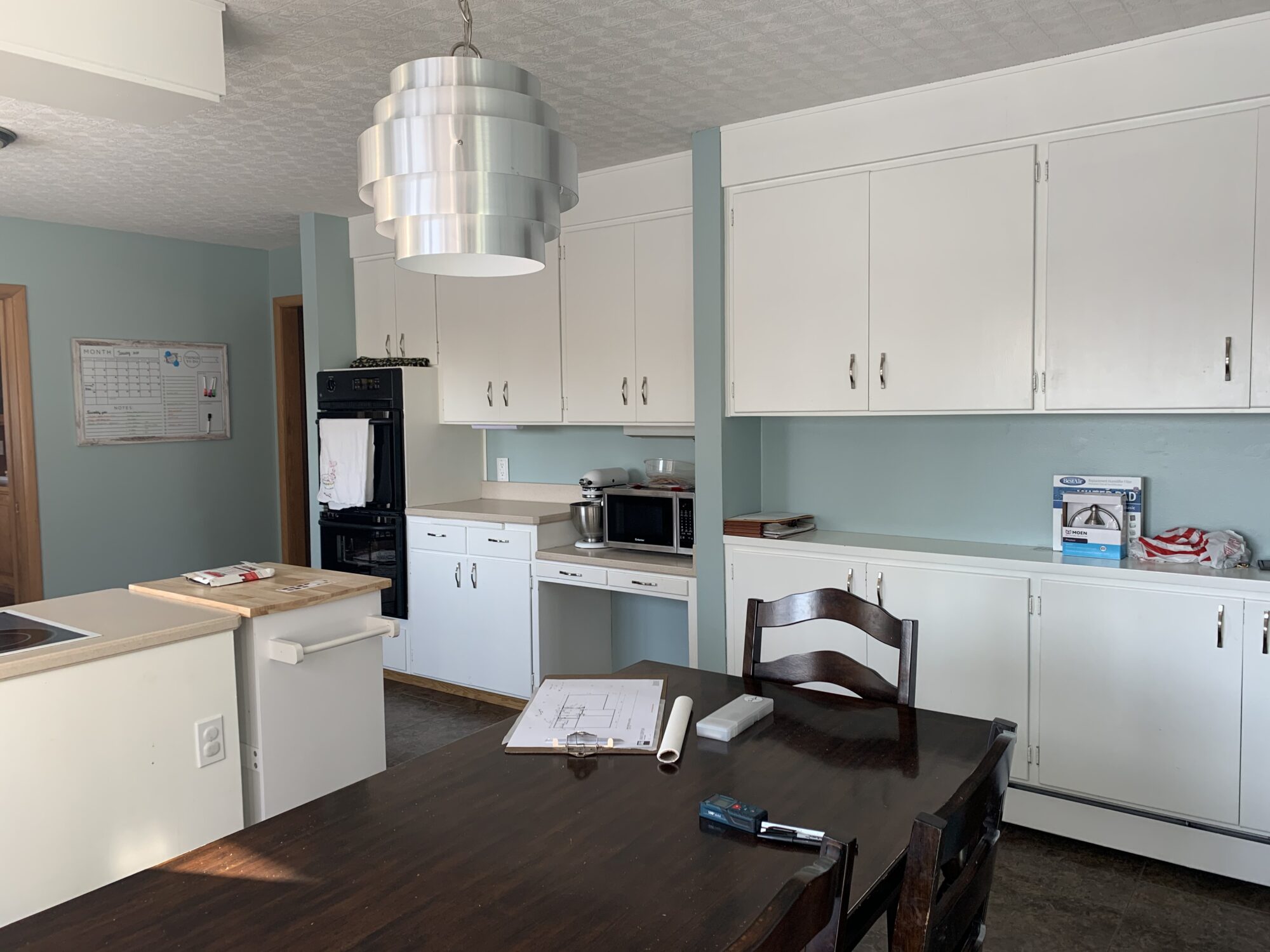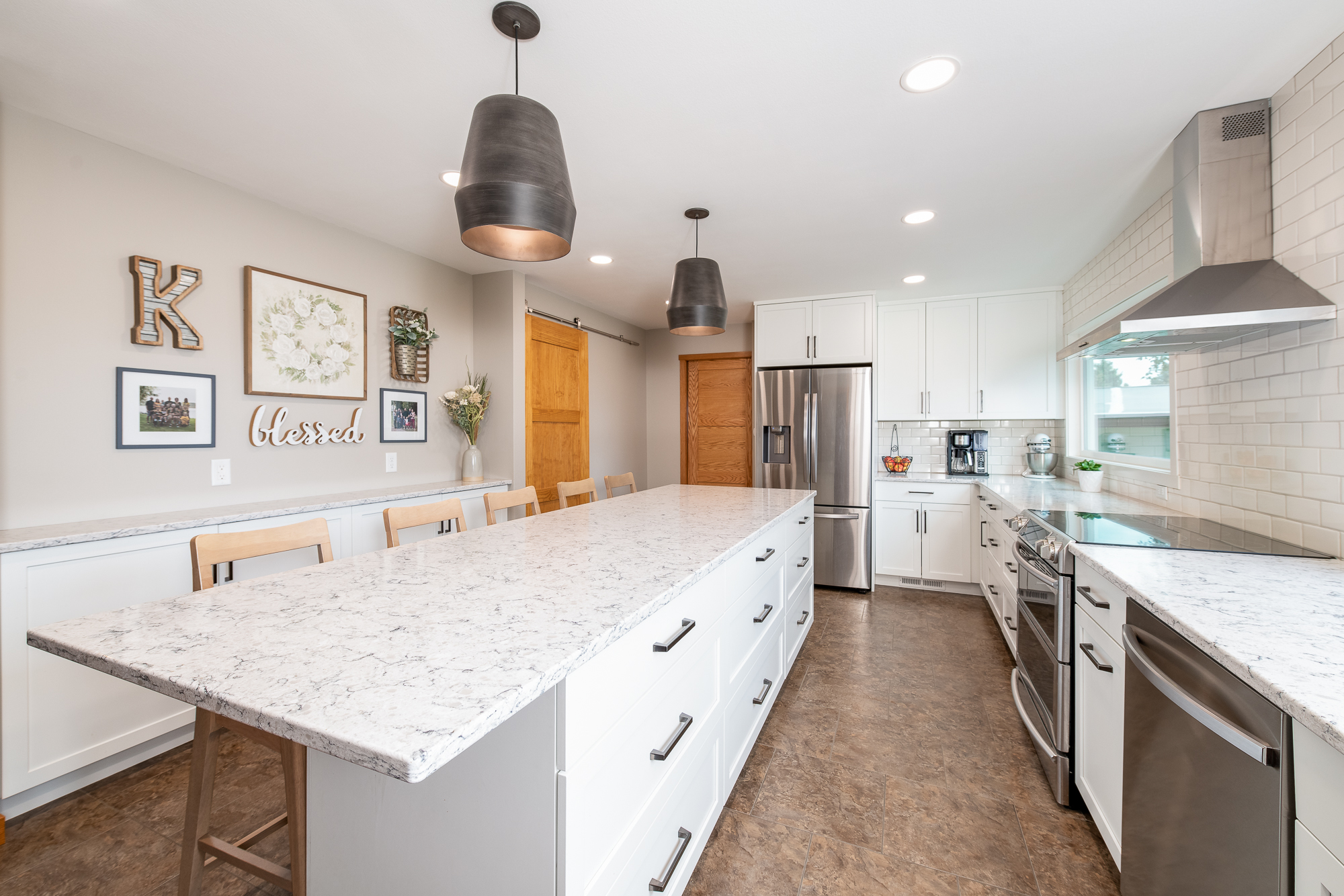 Highland Kitchen
Another gorgeous kitchen renovation project with a main goal of returning this kitchen back to its roots. Spot on selections also help solidify the vibe of this project. Not only did the remodel of this space make it an absolute Midcentury stunner, but the improvement in spatial function and flow is the real show stopper.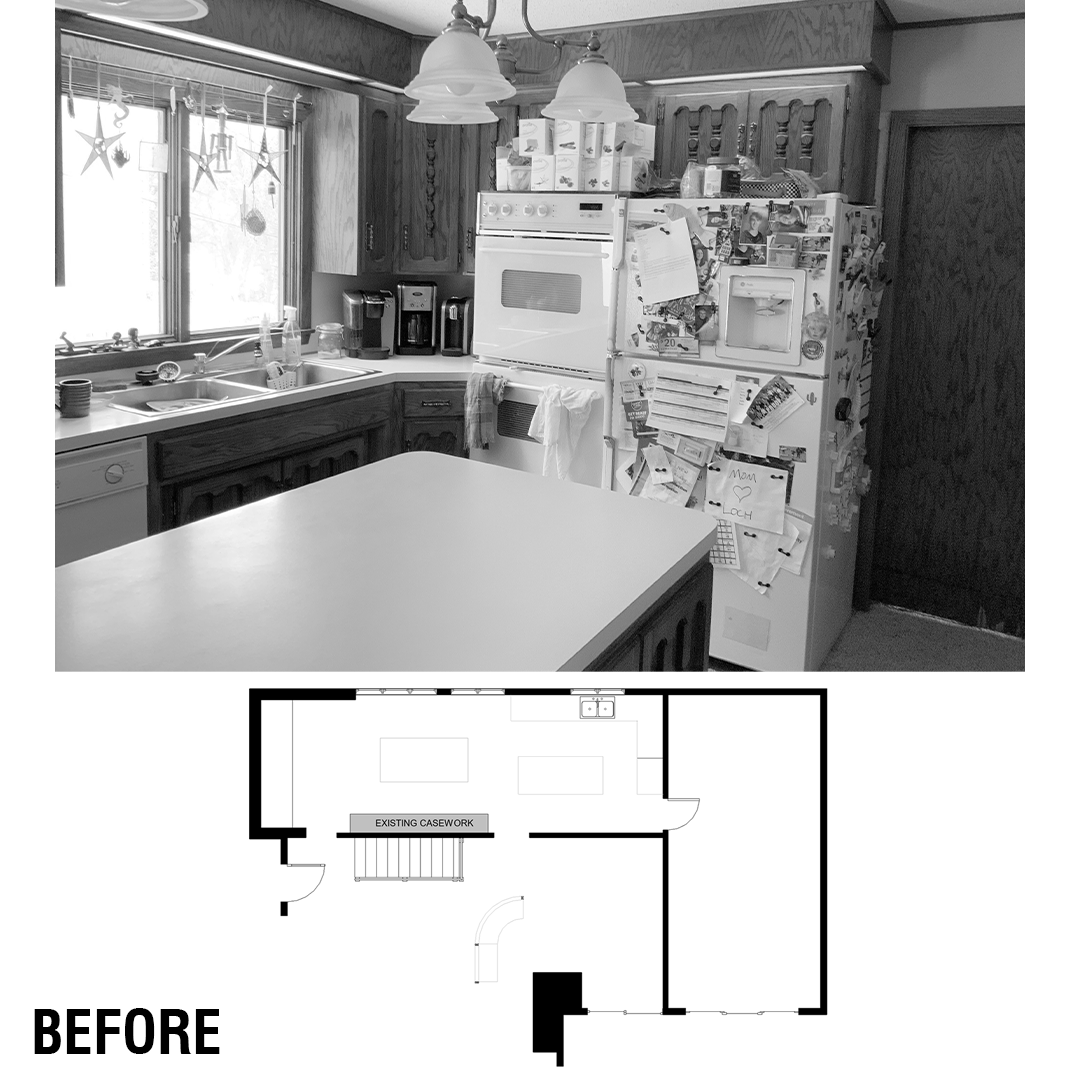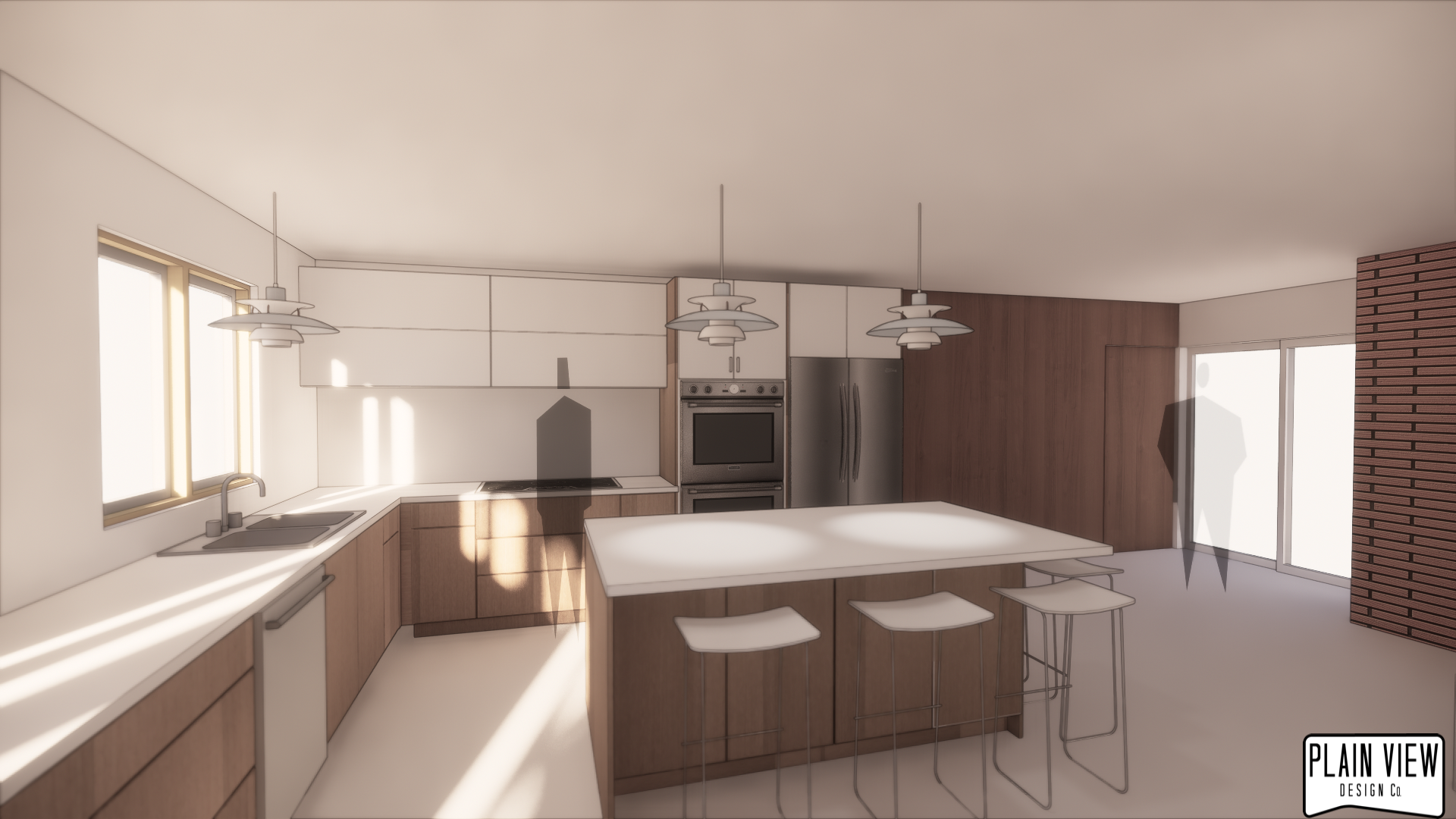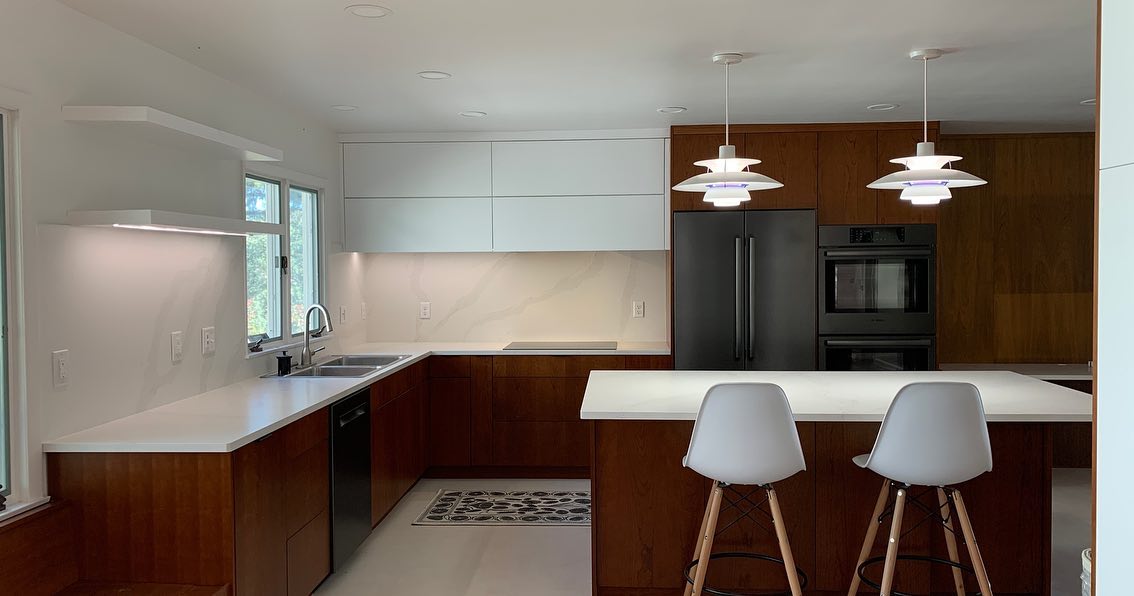 If you're ready to cook up your own kitchen remodel, start by finding that trusted contractor. You can begin your search by requesting a consultation with us.
Your first meeting with our team includes a conversation about the basics: pain points, construction opportunities and budgetary considerations. Then we'll talk about customization, design and dreams!
We're ready to help you host the holidays in style, and in a space that gives you and guests room to roam, the storage to hide every kitchen gadget and the amenities that meet today's family demands. Let's bring the joy back to cooking!