Golden oak and half walls – the vision of an early 2000's kitchen. This kitchen remodel transformed dated and choppy into bright and functional.
Our clients were frustrated with their early 2000's kitchen and a design vision was quickly agreed upon – open up the floor plan and create a seamless flow between the cooking, dining, and living areas. To achieve this, we removed the large central half wall that was blocking the natural light and hindering the traffic flow. The result is a completely open space that feels larger, brighter, and more welcoming.
Their new kitchen is not only beautiful but also highly functional. The layout is optimized for cooking and entertaining, with ample counter space and storage. The island serves as a focal point and a gathering spot for family and friends.
With this kitchen remodel, we have created a space that seamlessly blends beauty and functionality, and we are confident that the homeowners will enjoy their new kitchen for years to come.
Info
Location: Bismarck, ND
Type: Remodel
Status: Completed : 3 months
Cabinetry: Bellmont Cabinets; 1300 series
Photographer: Dana Middleton Photography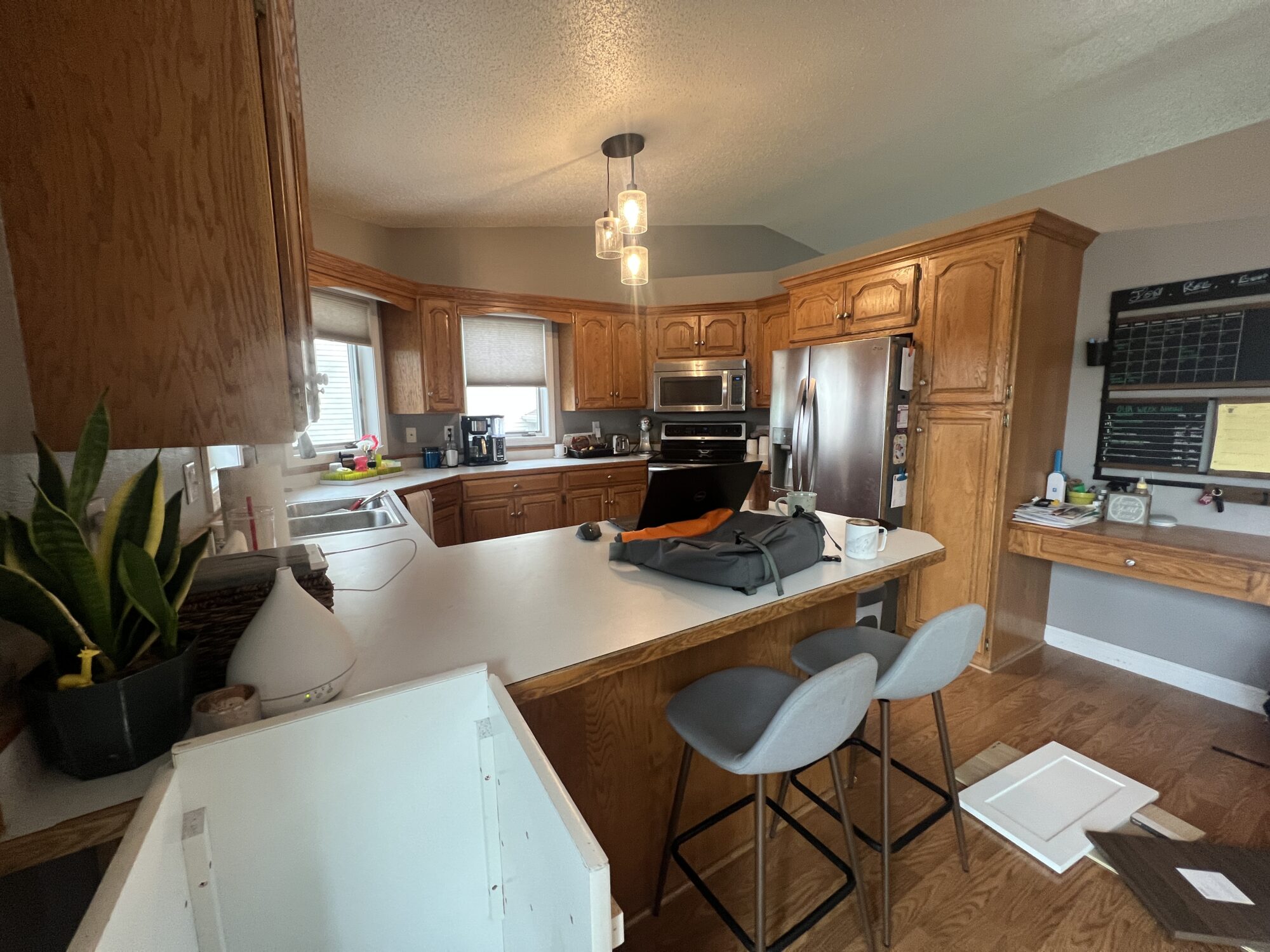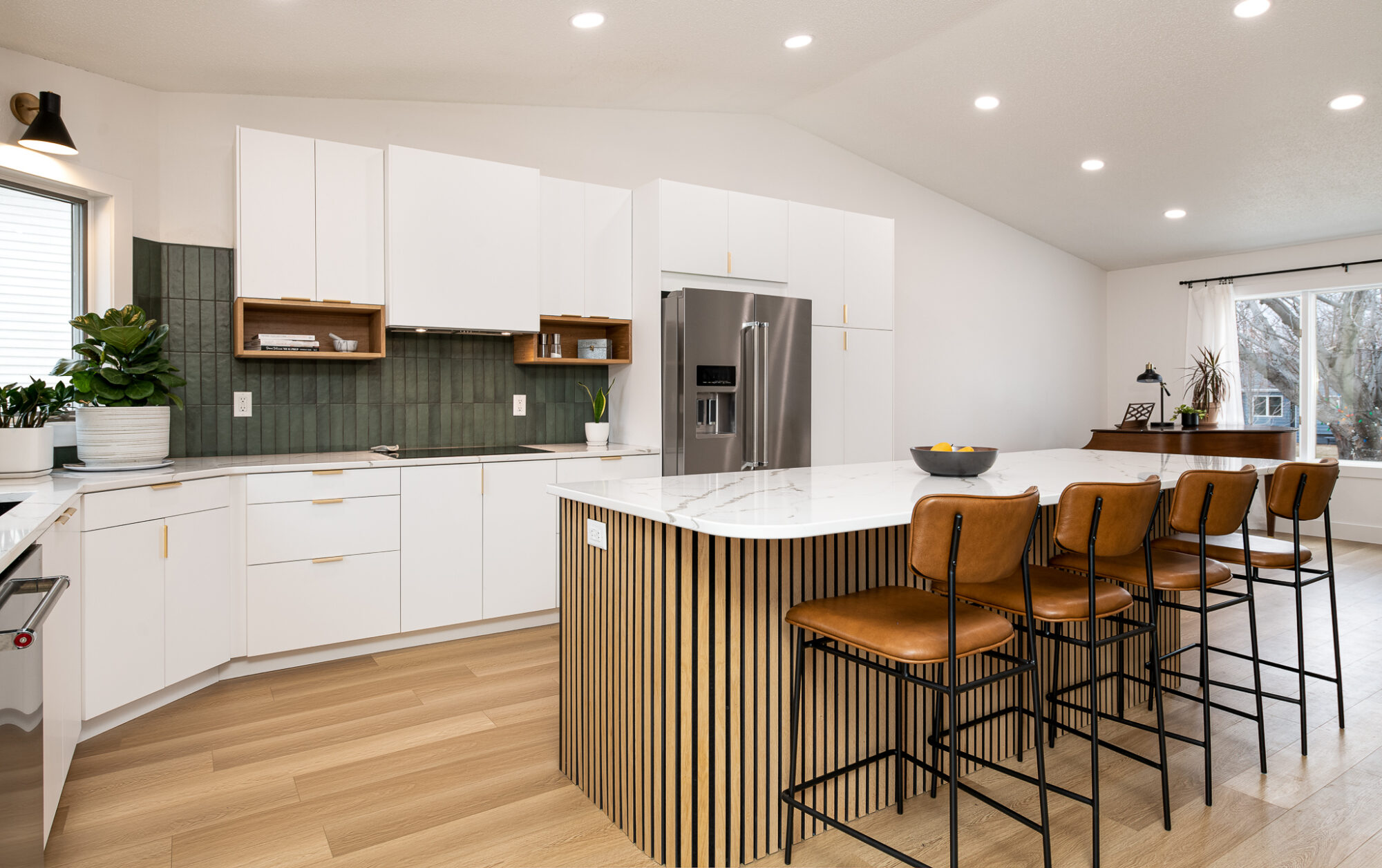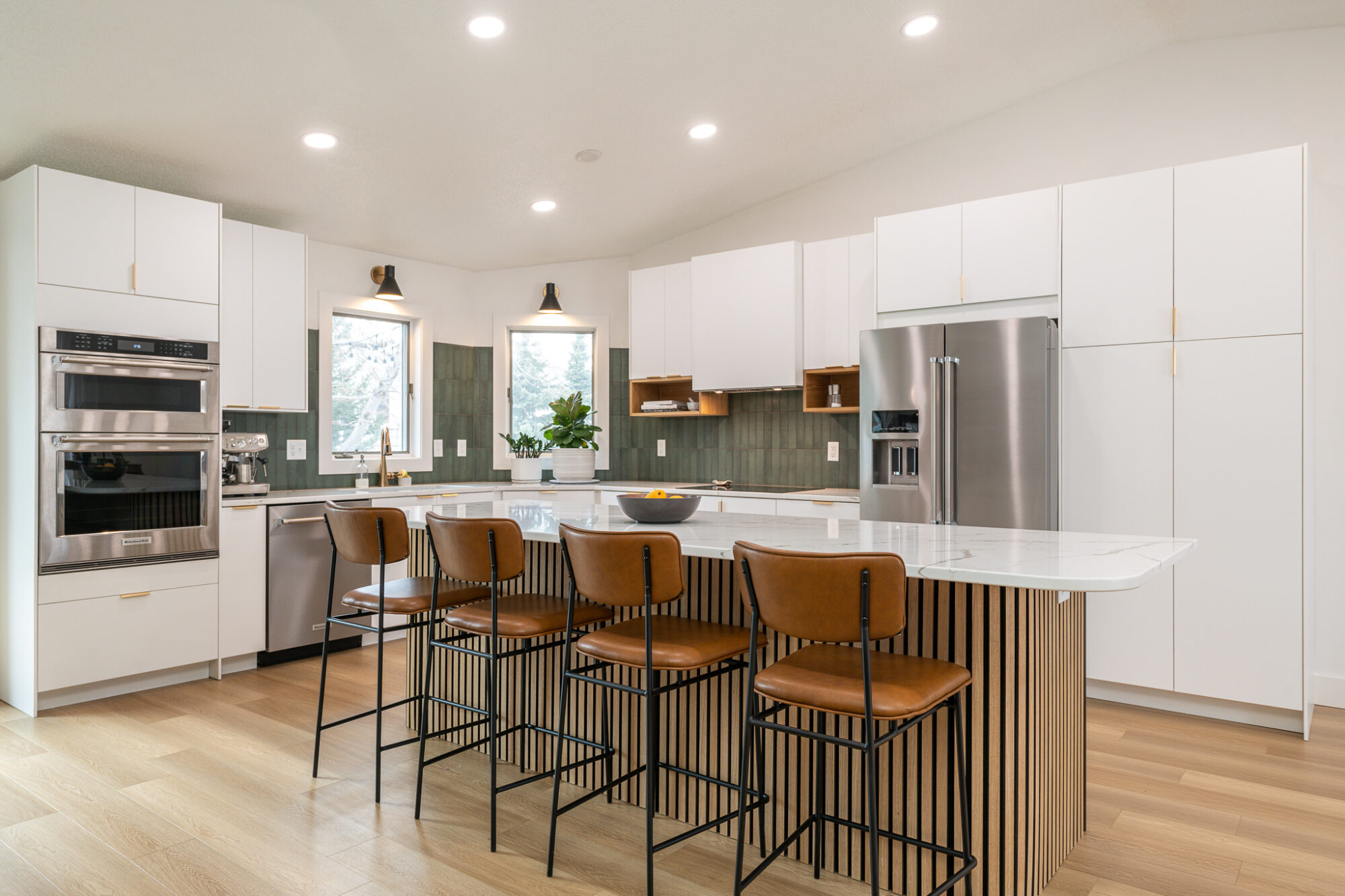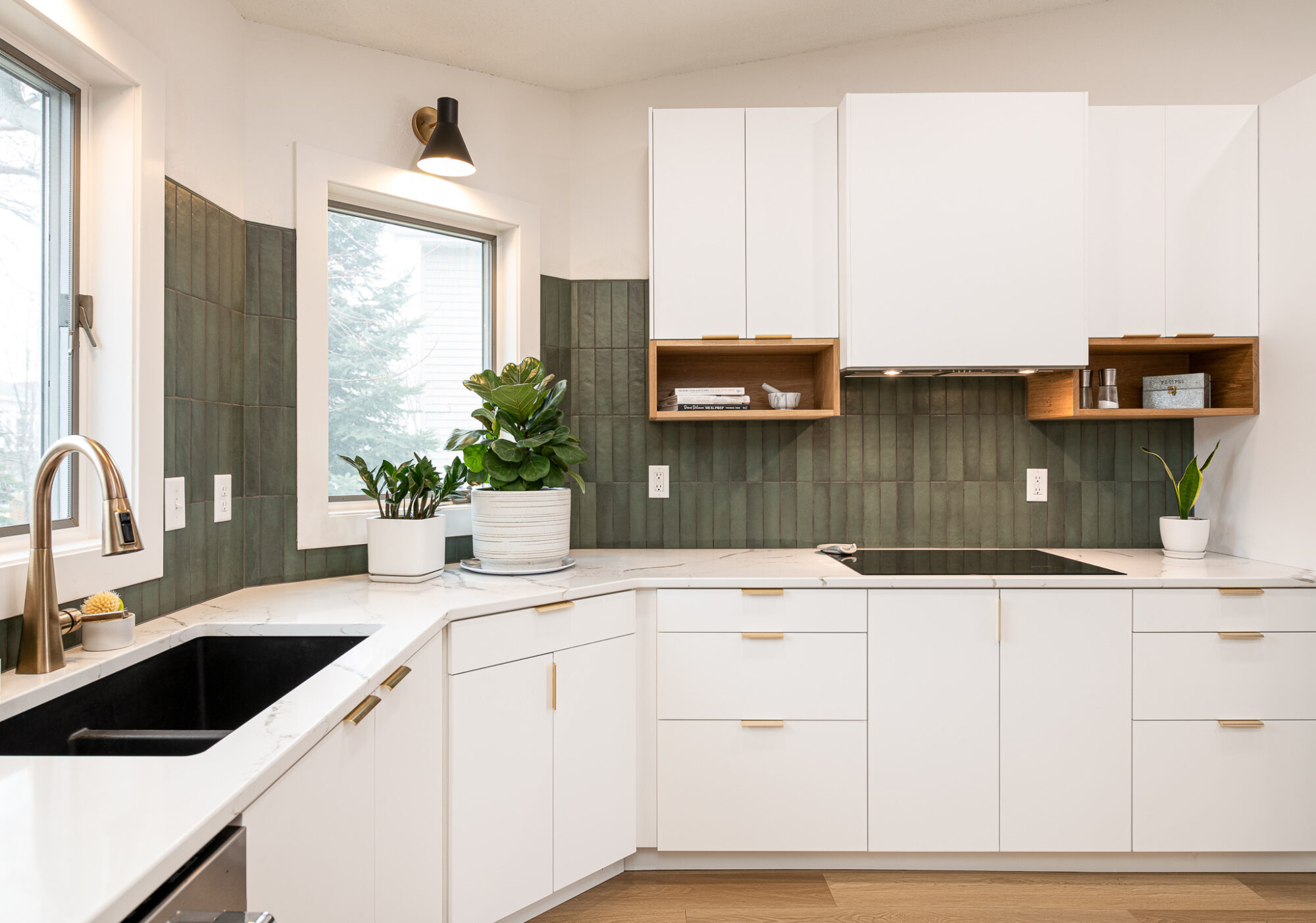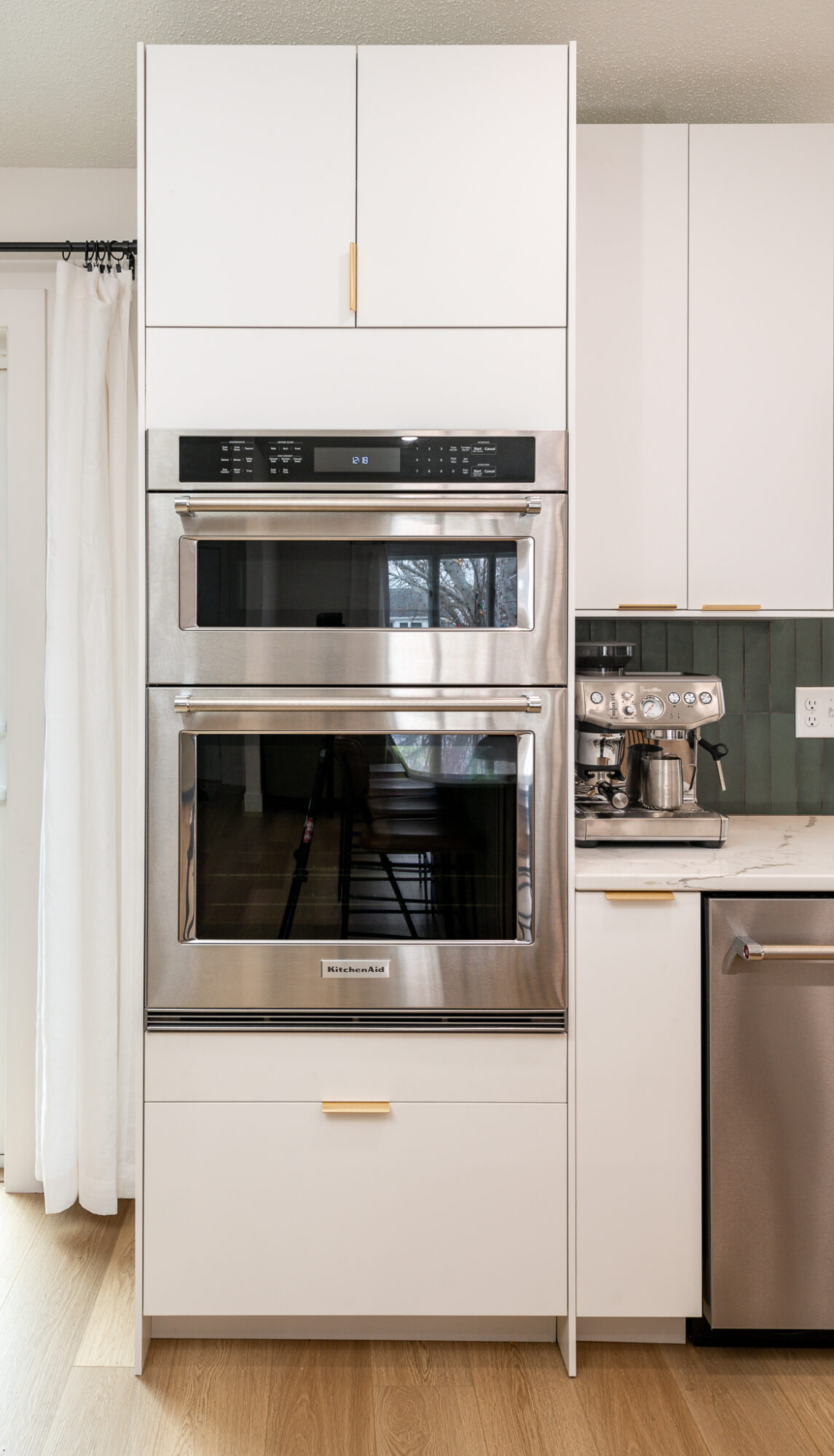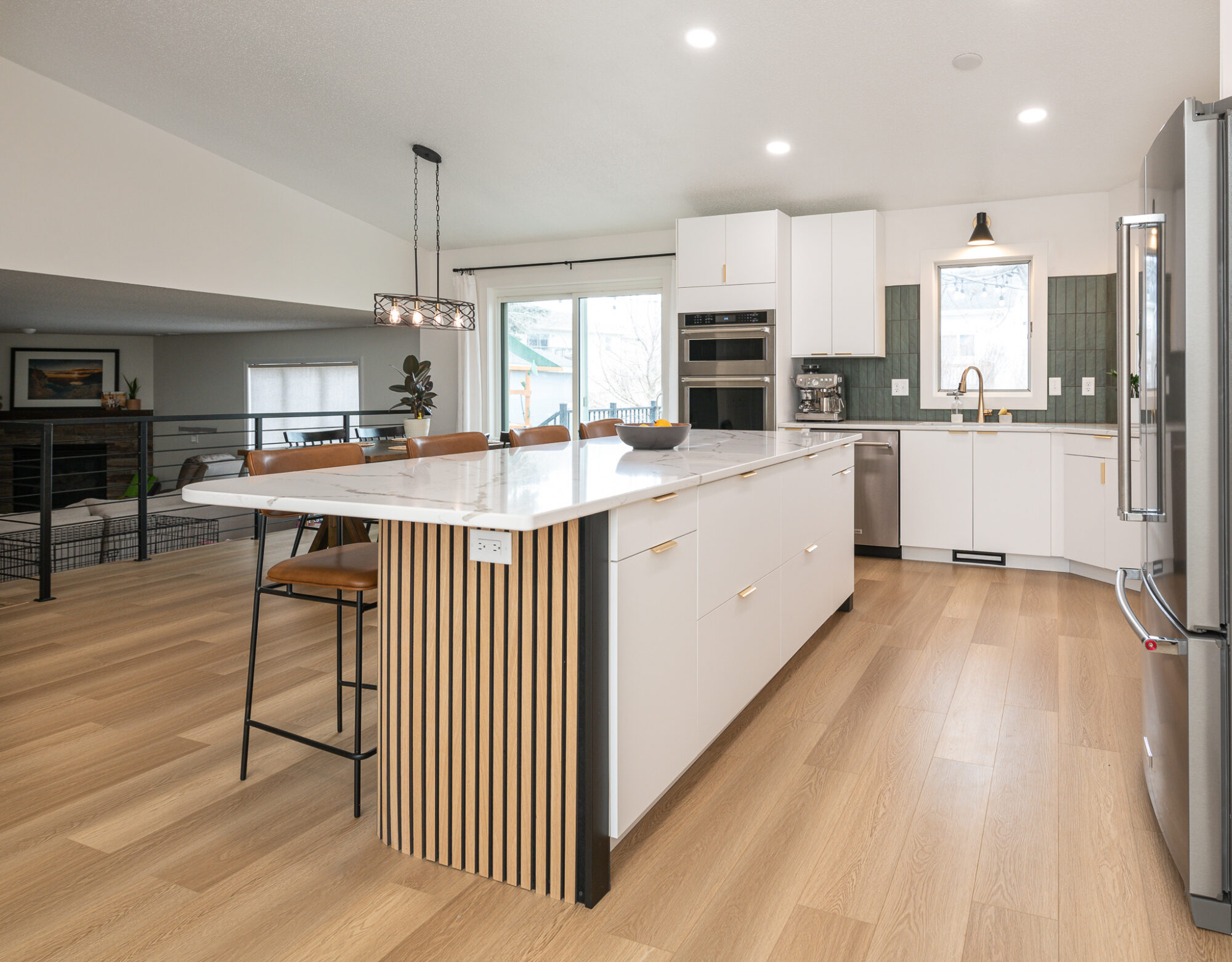 If you're ready to start your own remodel project and transform your home, contact us today to schedule a free discovery call and discover how we can help bring your vision to life.